Undergraduate Admissions
LUMS aspires to achieve excellence and national and international leadership through unparalleled teaching and research, holistic undergraduate education, and civic engagement to serve the critical needs of society. It seeks to accomplish this mission as a unified institution with cutting-edge research, a modern and rigorous curriculum and socially responsible outreach to the nation and region.
Programmes LUMS Offers
LUMS considers academic achievements alongside other aspects of a candidate's application. Applicants for each School are selected on the basis of Programme requirements of that particular School. Undergraduate applicants should carefully choose the School(s) they apply to, and take into consideration their interests, motivations, academic strengths, and future career aspirations.
Discover what life is really like as LUMS student, including the courses we offer and how to apply.
Update:
Admissions Now Open For Fall 2020 .
UG Class of 2027/28
LUMS Welcomes the Undergraduate Class of 2027/28!
8 A
Average O'Level Grades
90%
Average FSc/ICS Score
UG Online Application Deadline
Deadline to upload supporting documents (Online) and make the Fee Payment
LUMS Common Admission Test (LCAT) and LUMS SBASSE Scientific Aptitude Test Administration
Affordable for All
Admission to all LUMS Programmes is purely on merit and independent of students' ability to pay the related tuition fees. Once a student has been admitted to a Programme there are several mechanisms in place to provide financial support based on need and merit. All awards are reassessed each academic year based on performance, need, available resources and prevailing University policies.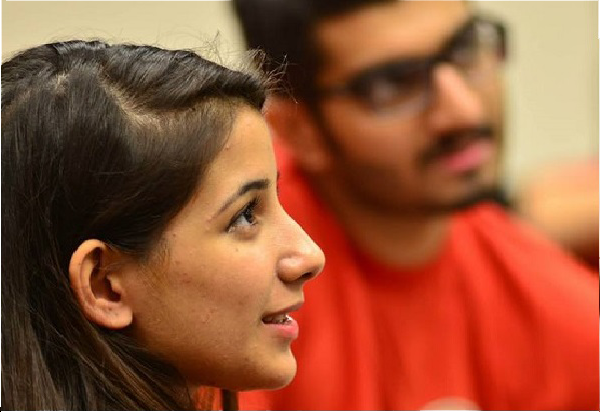 Why LUMS
For over thirty years, the brightest and most exceptional minds from across the world have selected LUMS as their university of choice. What sets us apart? We offer a transformational experience that occurs beyond the confines of the classroom. We take pride in our differences, engage in respectful dialogue, and work with each other as partners and collaborators. Our shared values are at the heart of everything we do and are embodied by every member of our diverse community.
An Extraordinary Student Experience
LUMS is a world class academic institution with a proud history of achievement, and ambitious plans for the future. As the years unfold, the University remains committed to offering new programmes in emerging fields. Along with academics, over 50 student-run clubs and societies at LUMS organise activities, events, competitions, productions, get-togethers, seminars, camps, conferences and more. Academic, cultural, spiritual and special interest clubs and societies put students in touch with a like-minded yet diverse community. As active and healthy body is as vital as a brilliant mind and LUMS offers the finest sports facilities as well.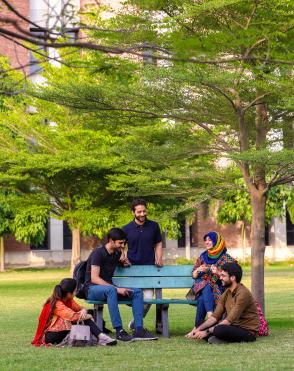 The information on this page is for estimation purposes only. Actual fees payable will be communicated at a later stage.