Frequently Asked Questions (FAQs)
Please consider this page as the first resource for answers to queries about applying for financial aid to the LUMS Undergraduate and Graduate Programmes
Image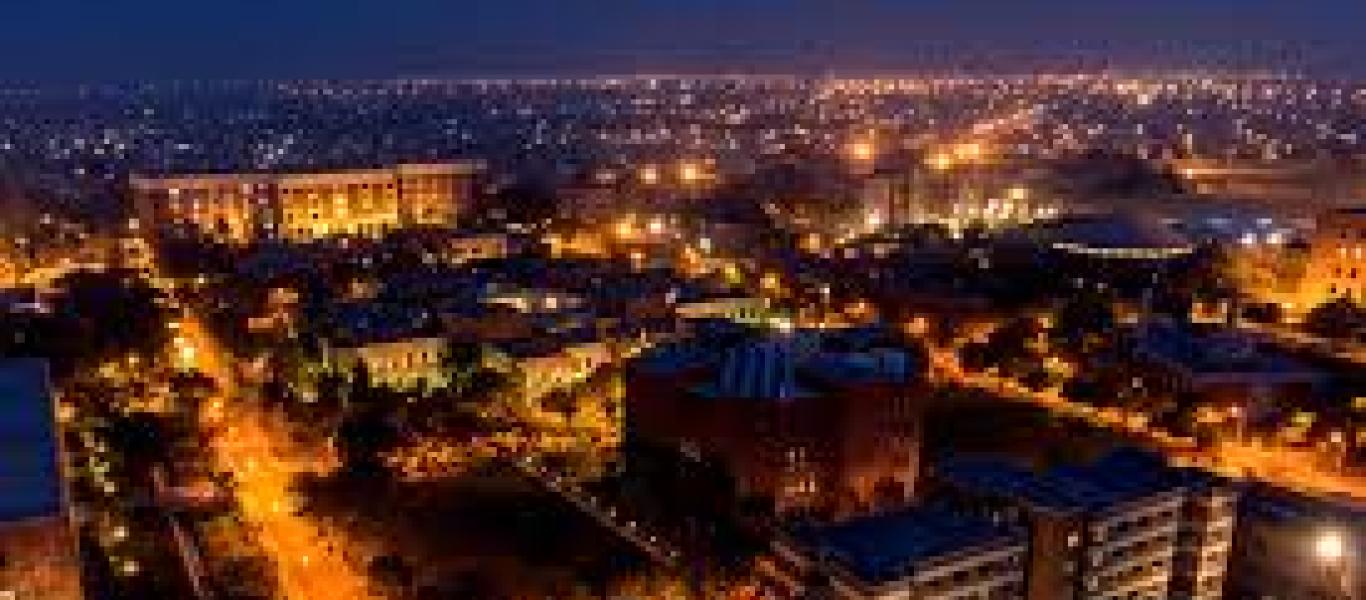 Questions by Programmes
Undergraduates

Undergraduates

Undergraduates

Graduates

Graduates

Graduates
Undergraduates - Online Summer Coaching Application
How do we find the application for the NOP?
The link for the NOP Online Application is given within the 'How to Apply' section on our webpage. You can also access the application through the following link: https://nopscs.lums.edu.pk
How do I create my NOP Online Application Account?
Please log on to the application domain and click on 'Download Instructions'. Read though the document carefully and then proceed to filling out your form. All fields marked with an asterisk must be filled.
Do I have to pay to apply to the NOP and do I need to take any test?
There is no charge or fees to apply for the NOP, you can freely create your account and submit your application. There is also no 'test' to apply, the NOP Centre will be matching your application with our eligibility criteria. In order to be eligible to apply you must have 80% or above in Matric/O-Levels and have the basis of financial need.
I have created my Account but have not received my Username and Password, what should I do?
Once you submit your information for creating an account you shall receive an Account Creation email. Within this email there is a link, please click on the provided link. The email also contains your username and password. After clicking on the link, you can enter those and begin filling out your online application. Make sure that you check your junk/spam folder in case any emails land up there.
What kind of photo do I need to submit in the Application?
Your photograph must be under 2MB, it should have a clear white or blue background and should be either passport size or 2x2 inches in order for your upload to be successful. Please refer to the photo uploading instructions given within the application as well.
What does the application mean when it is asking about my guardian?
Your guardian is any family member who supports you financially. This can be your father, mother, brother, sister, cousin or uncle. If your father or mother is your guardian you must write the same information within the guardian fields.
If I do not have a landline number how should I proceed?
If you do not have a landline number you can provide another valid mobile number.
If I have not yet completed my First Year exams how should I fill out the Academic Record section?
If you have not yet given your First Year Intermediate/A-Level exams please click on the 'Result Awaiting' box within the section.
If I receive a certain amount of Scholarship from my school/college how should I write down my Annual Fee?
You will have to write down the Annual Fee amount, the amount given to you as a scholarship and once you minus these two figures, the remaining amount will be your Parents' Contribution towards your education.
How many references should I provide and who can be my reference?
You can provide up to 2 references within the application. They must be authentic educational figures, such as your principal or teachers, who know you personally.
When providing information about siblings do I need to make a separate record for myself as well?
Since you have already provided all your personal information in the previous sections of the application, you do not need to include yourself when giving information about your siblings.
If my sibling is working but does not contribute to the household income how should I fill out my financial information?
Since your sibling is not contributing in any way to the household income his/her income will not be considered as part of your family's annual income.
If an asset owned by my family is also shared by my extended family i.e. uncle, aunt, how should I proceed?
Please choose the 'Shared' option when asked about Asset Ownership within the application.
Is there any way of viewing my application before submission?
Yes please download the PDF of your application through the 'Print Application PDF' tab so that you can check any errors within your application before submission.
Can I make changes to my application after submission?
No, you will not be able to make any changes once your application is submitted. Hence please check all your information before submission. However if you have made an error please write to nop@lums.edu.pk and you shall be guided accordingly.
How will I know what documents I need to send?
After you submit your application you will be presented with a Document Checklist from which you will have to choose all the documents applicable to you and you will be required to send them to us via post/courier before the deadline.
On what address will I need to courier the documents?
After application submission you will find a Mailing Label on the right hand side of your account. Please download the label, print it out and paste it onto the package containing all your documents. The address given on the label is the address the documents will be couriered to.
When will I be informed about my selection/non-selection?
Since the NOP Summer Coaching Session takes place in the summer of every year (July/August) all applicants will be intimated about their selection status by May/June via email.
Undergraduates - General Information
Can I apply using a Paper application?
How do the LUMS Online Admission Application account be created?
An online application account can be created through the LUMS website i.e. https://admissions.lums.edu.pk/.
To create an online application account with the LUMS Online Application System, you are required to have a valid email address. Please use your Yahoo or Gmail account to create your online application account. Applicants are advised to have at least two active email addresses so that in case of any problem with their email account they can still correspond with the LUMS Office of Admissions through their second address. It is advised to create only One Account for the online application submission.
If I have already applied for the Fall 2020, do I have to create new account for this year?
No, applicants who have created their accounts with the LUMS Online Admission portal within the last two years, do not need to create a new account this year. They can apply for the Fall 2021 admissions using the same account. Such applicants need to use last year's credentials, i.e. Username and Password to access their account.
Can Freshmen students begin studies at LUMS during the Spring semester?
No, admissions to LUMS takes place once a year and Freshmen are admitted to the Fall semester only.
Are there any specific quotas in admission?
How competitive is admission to the LUMS Undergraduate Programme?
Admission to the LUMS Undergraduate Programme is highly competitive and the University offers admission to only a small fraction of applicants.
Does it affect a student's chance to get into LUMS if he/she has appeared privately over a regular student?
No, applicants are evaluated on their academic grades regardless of the fact whether someone has taken the final exam through a school/college or privately.
Do I need to get an Equivalence certificate from the IBCC?
Candidates who have either completed or are in the last year of completion of their education which does not lead to Matric/FA/ICS/ICOM/FSc. will be required to get an Equivalence certificate from the Inter Board Committee of Chairmen (IBCC), Islamabad, Pakistan.
For further information please contact:
IBCC
FBISE Building, H-8/4
Islamabad.
http://www.ibcc.edu.pk
Do I have to send my transcript translated if it is not in English?
Yes, academic records from International universities, if not in English must be accompanied by an official English translation along with other supporting documents.
Can Admissions Office return my application documents to me?
Documents sent to the Admissions Office cannot be returned as they are for administrative purposes. Please make sure to keep a copy for your own use before sending the documents to our office.
Is it possible to transfer credits from another university to LUMS?
Yes, LUMS accepts Transfer students from accredited institutions at the Undergraduate level. Applicants interested in transfer to the LUMS Undergraduate Programmes should be enrolled in an Undergraduate Programme in an HEC recognised institution and should have completed one year or expected to complete one year before joining as a full time student. Transfer is offered twice a year before the Fall and Spring semesters respectively.
Please visit the mentioned link https://admission.lums.edu.pk/programmes/transfer for detailed information.
May students who are admitted defer enrollment to another year?
No, attending the first semester at LUMS is compulsory and deferment is not an option for the Undergraduates.
When do application decisions become available?
All admission decisions taken by the University are final. During the admission evaluation process, some applicants are admitted, some are placed on a waiting list and the remaining applicants are denied admission. Acceptances are offered between April to July. For this reason, your admission decision may arrive at a different time from a friend or classmate.
Is it possible to apply after the deadline? What is the late application policy?
Applications cannot be submitted after the deadline. There is no late application policy.
May I appeal my admission decision or ask to have the decision explained?
The admission process is a well deliberated and thorough process. Each year we receive a large number of outstanding applications. Unfortunately, not all of them qualify because of the limited number of available seats. The decision regarding admission is final.
If your application is unsuccessful you will also receive a letter informing you of this. Due to the volume of applications the University receives, it is not possible to provide feedback on unsuccessful applications.
Undergraduates - National Outreach Programme
What subjects do you offer in NOP?
NOP is not a course; it's a scholarship that LUMS offers at the undergraduate (Bachelors) level.
When do I apply to the NOP?
The best time to register is when you are in your first year of FA/ FSc. The selection process takes more than a year so by the time you finish your intermediate, and you are selected, you will be able to start your undergraduate classes at LUMS. For example, if you register for the National Outreach Programme Summer Coaching Session for the year 2020, you will be able to join the Undergraduate Programme at LUMS in September 2021
Is there any other way for second year Intermediate students to apply for NOP and save time as well?
Second year students have the option of applying through the regular admission process. You would need to fill out the online Undergraduate Admission Application. You would also need to fill the Financial Aid section within the application. If you get admission in LUMS, your case will be reviewed by the Financial Aid Committee. In case the committee decides that the student qualifies for more than a 100% scholarship, he/ she will be awarded the NOP scholarship which includes but is not limited to hostel accommodation expenses, book allowance and living allowance.
Who can apply for this scholarship?
NOP is a need based scholarship. Only those students who can establish their eligibility as genuinely deserving candidates with 80% and above marks in matriculation and equivalent in O Levels are considered.
Does the admission criterion for NOP candidates differ from those who are applying through the regular admission process?
No. LUMS does not compromise on merit. NOP candidates have to fulfill the same academic criteria as other students applying through regular stream.
Every year how many students do you induct into the LUMS Undergraduate Programmes through NOP?
We do not have any annual quota for inducting the students through NOP into the LUMS Undergraduate Programmes. All candidates who fulfill the NOP eligibility criteria and qualify on LUMS merit are offered admission into the Undergraduate Programmes through the NOP Scholarship. Moreover, the NOP does not have any provincial or city based quota. That is, a student coming from any part of the country can make it to LUMS as long as that particular student meets the LUMS admission criteria.
Graduates - Admissions Test
Is there a test to apply for LUMS Undergraduate Admissions
LUMS Admission requirements are updated every year and information is made available to applicants about which test they will be required to take.
What is the SAT?
SAT stands for the Scholastic Aptitude Test. It is a standardized test offered by the American Testing Authority called College Board for students of 12th Grade or Equivalent. For more information, you can visit the following website: https://www.collegeboard.org/
Can we appear in any other aptitude test for admission to LUMS Undergraduate Programmes
What subjects are tested in the SAT with Essay?
The SAT tests a student's English and Mathematics skills.
What is the duration of the SAT with Essay?
The SAT with Essay is a 3 hour 50-minute exam (including an optional essay which takes 50 minutes), consisting of five sections: Reading, Writing, Math (with calculator), Math (no calculator), and Essay (optional). However, for admission to LUMS students have to opt for SAT with Essay.
Are there any breaks between the Test?
Yes, the breaks are usually in between different sections There is one 10-minute and one five-minute break during the test, these are the only times you can eat and drink.
What stationary is required on the test day?
Passport is compulsory for the SAT test without which you won't be allowed to sit for the test. Moreover, a calculator and 2b pencil are required.
Graduates - NOP Summer Coaching Session
How can a student avail scholarship if he/ she does not get shortlisted for the Summer Coaching Session?
NOP is an option that facilitates brilliant and deserving students to apply at LUMS. If a student is not shortlisted or is unable to clear the Summer Coaching Session then that particular student can still apply to LUMS for admission and can avail this scholarship through the regular admission process. For that they would need to fill out the online Undergraduate Admission and Financial Aid Application. If he/ she clears the Admission Testing requirements and merit criteria and is granted admission to LUMS, then his/ her case will be reviewed by the Financial Aid Committee. If the committee decides that the student qualifies for more than a 100% scholarship, he/ she may be awarded the NOP scholarship.
Are the selected students from Summer Coaching Session guaranteed admission in LUMS Undergraduate Programmes?
No, these students are not guaranteed admission. They will have to qualify on merit by performing well in their Intermediate/ A-Levels and the SAT. We admit students purely on the basis of merit through a very transparent and competitive process. The objective of this whole NOP Programme is to guide and mentor those who are talented and cannot afford the high cost of studying at LUMS. This will help them for applying to LUMS Programmes and meeting our admission standards.
What is the purpose of the NOP Summer Coaching Session?
The objective of this Summer Coaching Session is to prepare the short-listed candidates for the upcoming SAT & SSE Subject Test (LUMS Admission Tests) and to give them a hands on experience of life at LUMS.
In which city is this Summer Coaching Session usually organized?
We have been conducting this session for many years at the LUMS Campus which is located in Defense Housing Authority (DHA) Cantt, Lahore.
After joining the Summer Coaching Session how can students manage their regular Intermediate classes?
The Summer Coaching Session is arranged during the summers; in July and August when intermediate students are on vacation.
What if I am shortlisted but cannot attend the Summer Coaching Session?
If a student fails to attend the Summer Coaching Session, his/ her admission application will not be processed through National Outreach Programme Stream. But he will have the option to apply through Regular Financial Aid Stream.
What is the criterion of short listing students from the Summer Coaching Session?
All of the participants are short listed on the basis of their performance in the Summer Coaching Session. Student's performance is evaluated on factors such as class participation, performances in the tests as well as quizzes, conduct in the class, punctuality, discipline etc. All classes during the Summer Coaching Session are mandatory for the participating students.
 
Graduates - LUMS Online Admission Application
How does the admission process proceed after the Summer Coaching Session?
After getting short-listed on the basis of their performance in the Summer Coaching Session, these students are registered for SAT. Test Registration and application forms for the Undergraduate Programmes are provided free of cost. These students are also required to select the requirement for Financial Aid option in the application. After the Application Submission and Test registration these NOP applicants are required to appear in the SAT. Finally, the NOP applicants who are offered admission at LUMS are interviewed by the NOP Committee in order to conduct a personality assessment and financial aid review. 
What is the process of filling out the online admission application?
For detailed information, please visit https://admission.lums.edu.pk/admission-support
Do I need to apply for Financial Aid in my online admission application?
Yes, it is absolutely necessary for state that yes they require financial assistance within the online admission application if they want to be considered for the award of scholarship. Once Admission is granted to an applicant, then their Financial Aid request will be processed
Who can I get in touch with in case I have queries related to the Online Admission Application?
You can write to helpdeskao@lums.edu.pk if you have any queries related to the Online Admission Application.