School
Suleman Dawood School of Business
Thumbnail Image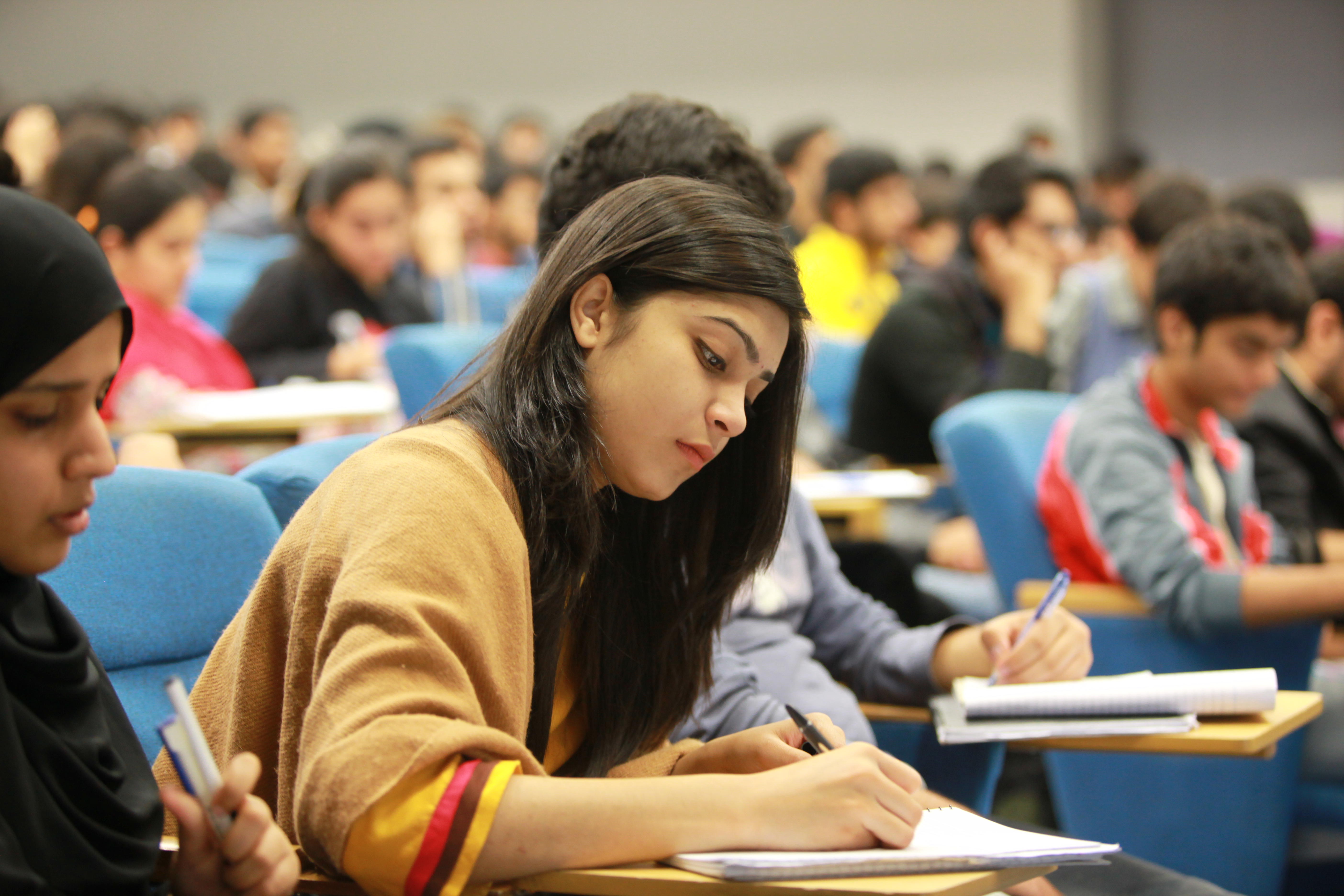 Short Summary
This programme gives you the foundation to excel in your accounting or finance career, and prepares you for the evolving business world.
Requirements
43 Courses
130-132 Credit Hours
Mandatory Internship
Subtitle Text
BSc (Honours) Accounting and Finance
Extra Text
Obtain the foundation to excel in your accounting or finance career.
Accordion Data
Tracks
The BSc (Honours) Accounting and Finance programme also allows students to follow a set of pre-identified courses to simultaneously complete professional certifications with their undergraduate degree.
In partnership with certification bodies, several different tracks are offered. Click through the below to explore.
Association of Chartered Certified Accountants (ACCA)
SDSB has an MoU with ACCA - the world's fastest-growing gateway to the accountancy profession.
Upon registration with the ACCA embedded program at LUMS, students are granted provisional exemptions from the foundation level papers (F1-F9) of the ACCA qualification.

After provisional exemptions have been granted, students are eligible to sit for the professional stage papers (P1-P5) while completing their degree, provided they have taken the following courses offered by SDSB:

Corporate Financial Reporting-II

Advanced Auditing

Advanced Corporate Finance

The MoU offers BSc Accounting and Finance students the opportunity to complete the ACCA exams during the course of their undergraduate degree. Students must register with ACCA at the end of their sophomore year to obtain exemptions and are eligible for a fee waiver, subject to certain conditions
The Institute of Chartered Accountants of Pakistan (ICAP)
In 2013, The Institute of Chartered Accountants of Pakistan (ICAP) recognised LUMS as a Specified Degree Awarding Institute (SDAI).
BSc Accounting and Finance graduates are exempt from the first two stages of ICAP examinations.

BSc Accounting and Finance graduates are also eligible for a reduced practical training requirement of three years (instead of 4 years required for graduates of other programmes).

ACF graduates would only have to take 6 papers of final stage of ICAP's examinations and 2 papers of Multi Subject Assessments
CFA
LUMS is a regional partner of the CFA Program. CFA Institute partners with globally diverse, high profile institutions who cover at least 70% of the CFA Program Candidate Body of Knowledge and who embrace the CFA Institute Code of Ethics and Standards of Professional Conduct in their degree programmes.
LUMS also offers 10 scholarships every year to Accounting and Finance students who plan to appear for CFA exams in their senior year.

The following courses offered at LUMS provide a solid foundation for CFA exam preparation:

Probability and Statistics

Principles of Microeconomics

Principles of Microeconomics

Corporate Financial Reporting I & II

Applied Financial Analysis

Principles of Finance

Intermediate Finance

Applied Corporate Finance

Investments

Fixed Income Securities

Financial Derivatives

Portfolio Management
Society of Actuaries
The LUMS BSc Accounting and Finance degree provides opportunities to students to prepare for the fellowship of the Society of Actuaries (SOA).
BSc Accounting and Finance students may claim exemption from the Economics, Corporate Finance and Applied Statistics papers of the US Society of Actuaries.

Students who wish to become an actuary are encouraged to take the below courses while at LUMS:

Probability and Statistics

Principles of Microeconomics

Principles of Macroeconomics

Principles of Finance

Intermediate Finance

Applied Corporate Finance

Introduction to Actuarial Mathematics (offered by the Department of Mathematics)

Econometrics

Financial Time Series Analysis

Quantitative Finance

Financial Derivatives

Construction and evaluation of Actuarial models

Models for Life Contingencies